8 Things To Do In Koreatown
8 Things To Do In Koreatown
by Vive LA Team December 8th, 2020
Koreatown is a small, ethnically and culturally diverse city in Los Angeles neighborhoods. It is a town famously known for its 24-hour economic activities. The 24-hour energy pack in this town comprises multilevel shopping malls, nightclubs, karaoke bars, cultural centers, and premium attractions. A tour of this 3-square mile neighborhood could introduce you to a new world of Korea-centric diets, sophisticated cocktails, legendary music events, and more.
Want to experience what Koreatown can offer? These eight activities will get you fully immersed while ensuring total compliance with the laid down COVID-19 safety guidelines including social distancing and the need to wear a mask at all times in public places.
Enjoy Delightful Non-Korean Offerings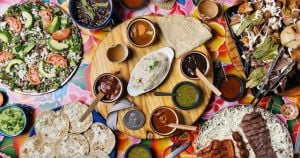 Start the adventure with a taste of the lavender cakes, flower-infused cold brew, or rose slices at Koreatown's award-winning cozy café. Want something culture-centric? Visit GUELAGUETZA for award-winning and authentic Oaxacan cuisine.
Have a Taste of Traditional Korean Diet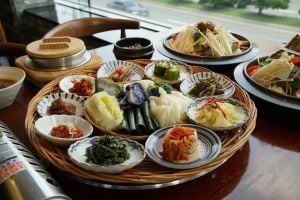 Your Koreatown adventurous tour can't be complete before you taste the rich range of traditional Korean diets. Starting from mouth watering spicy red sauces, meat, veggies, soy sauce, and seasoned vegetables to beef short ribs, Jeon Ju Restaurant has got something for you.
Hang out in the Koreatown Plaza
Visit the Koreatown Plaza for a breathtaking exposure to great shopping experiences. Discover many modern ethnic and upscale brands shops. Shop for top international brands such as Jacadi and United Benetton colors. Pass by the lower-level food court to grab quality snacks or well-prepared delicious meals.
A Taste of Fresh Seafood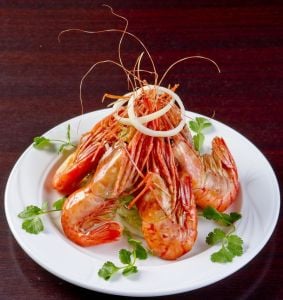 You don't have to leave your hotel room or house to enjoy fresh and quality seafood. Fish Market brings to your doorstep the freshest locally sourced seafood. Browse their extensive menu of fresh fish diets and concoctions to have a taste of deliciously prepared Korean-style seafood diets.
Have Lunch at Cassell's Hamburgers
After busy morning hours, visit Cassell's Hamburgers to have a delicious grilled or ground meat lunch. Order from hormone-free beef, home-made desserts, grilled chicken burgers, stiff drinks, salads, sandwiches, or milkshakes. Supplement your dish with cold home sodas or beverages such as cherry coke, orange juice, iced tea, old-fashioned lemonade, and more.
Grab Fine Drinks at Line Hotel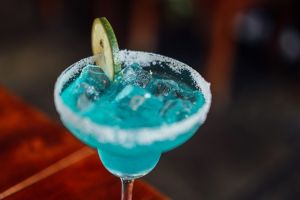 Designed specially to match your desire for quality eatery and beer drinking experiences, Line Hotel offers the finest in food and drinks. Grab yourself the finest cocktails, beverages, and VP foods. Enjoy your drinks in a retro setting with boozy push-pops, guest DJs, live performances, and nostalgia-inducing cocktails.
Shop Korea Branded Beauty Products
Love Korean-style cosmetics and beauty products? Pass by the Metro beauty palace to find the premium and most trending brands. You can stock your beauty kit with several American and European brands, as well.
Enjoy Your Adventures from Violet on Virgil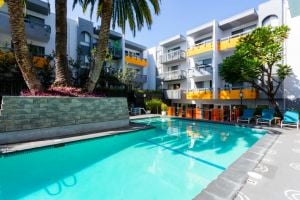 Adventures and explorations in these Koreatown destinations could be enhanced if, after a busy day, you head back to a conveniently located, high-quality, well-maintained apartment residence. Violet on Virgil is one of Koreatown's perfect rental apartments for travelers and locals, offering the finest in rental homes.
Violet on Virgil isn't your everyday rental apartment. They have uniquely-designed pools, sundecks with Jacuzzis & Cabanas, and a well-suited courtyard with barbeque and seating. Complete your projects with ease and even stream your favorite movies with no buffering thanks to their high-speed Wi-Fi internet. Workout at your convenient time on their on-site fitness centers to stay fit and healthy.
If you would like to book an apartment with them and easily make your exploration throughout Koreatown amusing and involving, reach out to us through our Contact Form.